CRUCIFIX OF THE MASTER OF THE DOTTO CHAPEL
The large, painted Crucifix, placed above the presbytery, is attributed to the Master of the Dotto Chapel, the unknown painter of the frescoes that used to decorate the Dotto Chapel in the Church of the Eremitani in Padua.
The painter, who worked between Padua and Venice from 1270 to 1315 circa, is one of the most influential characters in the Venetian area between the 13th and the 14th century.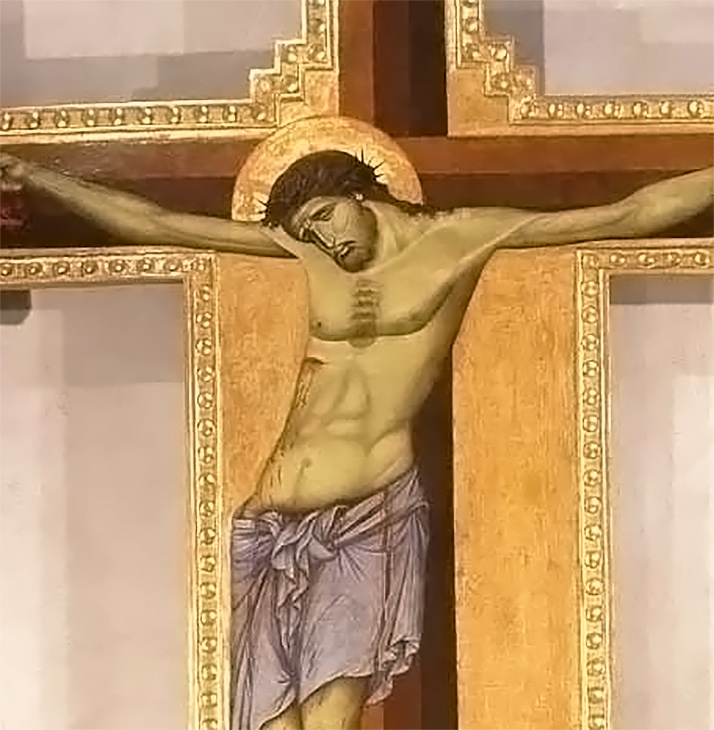 His style is influenced by both Byzantine painting and the new western trends aiming at realistic depiction and perspectival representation. The body of Christ appears emaciated and imbued
with a funereal greenish colour with heavy shadows. It is characterised by crude realism, as evidenced by his hair sticking to his shoulder covered in sweat, or by his loincloth becoming saturated with blood.