THE MUSEUM
The Museum of the Basilica of Sant'Eustorgio includes the early Christian burial ground, the Chapter house, the monumental sacristy of the ancient Dominican monastery, and the Portinari Chapel…
OPENING HOURS
Monday: 10 – 18
Tuesday: 10 – 18
Wednesday: 10 – 18
Thursday: 10 – 18
Friday: 10 – 18
Saturday: 10 – 18
Sunday: 10 – 18 (within the Portinari Chapel visits are suspended from 12:30 to 13:30 due to the celebration of the Holy Mass)
CURRENT EXHIBITIONS
Vincenzo Agnetti – Autoritratti Ritratti, Scrivere
from October 23, 2019 to January 18, 2020 – EXTENDED until March 8, 2020
Divided into two sections – "Self-portraits Portraits" and "Writing", the show focuses on a selection of the artist's works that includes…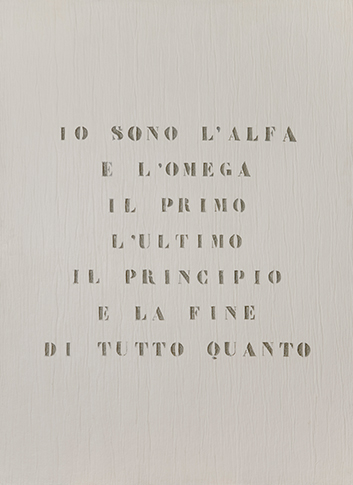 CURRENT EXHIBITIONS
Vincenzo Agnetti – Autoritratti Ritratti, Scrivere
from October 23, 2019 to January 18, 2020
Divided into two sections – "Self-portraits Portraits" and "Writing", the show focuses on a selection of the artist's works that includes…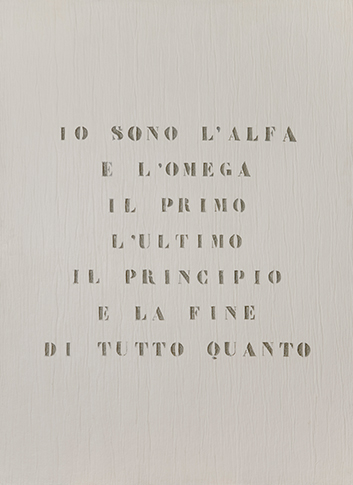 THE LATEST NEWS
Alessandro Basanisi
BUILDING and Museum of Sant'Eustorgio are pleased to announce the extension of the exhibition Vincenzo Agnetti...
Alessandro Basanisi
For the Christmas time - from Tuesday, December 24, 2019 to Monday, January 6, 2020 - the Sant'Eustorgio Museum will carry out the following opening hours...
NEWSLETTER
Enter your email address to stay up to date on the Museum's activities.
SUPPORT THE MUSEUM
Your help is precious. The funds raised will be used to carry out restorations, exhibitions, events and implement museum equipment.
All liberal donations, in favor of the Museum, are deductible for Irpef purposes or business income.