The Magi Chapel is located in the right transept of the basilica and it is formed by two adjoining spaces. The entrance wall of the chapel features a fresco of the Adoration of the Magi on the top, attributed to a late-15th-century Lombard master.
The space on the right houses an ancient Roman marble sarcophagus only decorated by a comet and an 18th-century caption, Sepulcrum trium Magorum. The tradition reports that the remains of the Magi were allegedly transferred by Bishop Eustorgius from Constantinople to Milan inside this very sarcophagus.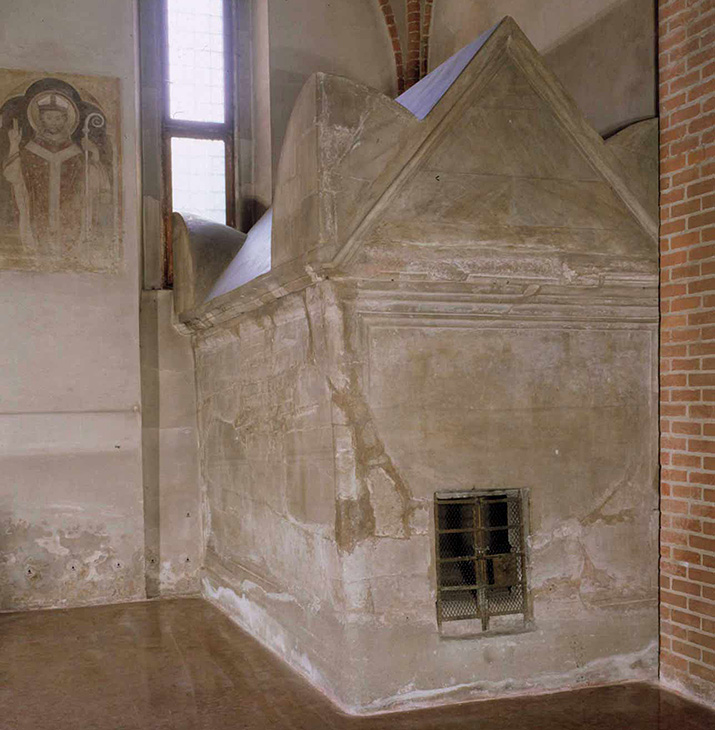 The left area of the chapel, above the altar, hosts the Ancona of the Magi, a marble triptych with pinnacle-shaped tiles; on the top of the middle one, there is a tondo depicting the Crucifixion, and two angels in the round are located above the two tiles on the sides. The tiles portray episodes from the Gospel relating to the history of the Magi, and the Adoration of the Child in the middle is currently attributed to the school of Bonino da Campione.
The niche above the altar houses the 20th-century reliquary, containing the remains of the Magi, which were relocated here after being returned in 1903, and which are the object of a strong devotion.